7 Rights Every Homeowner Has in an HOA
February 9, 2022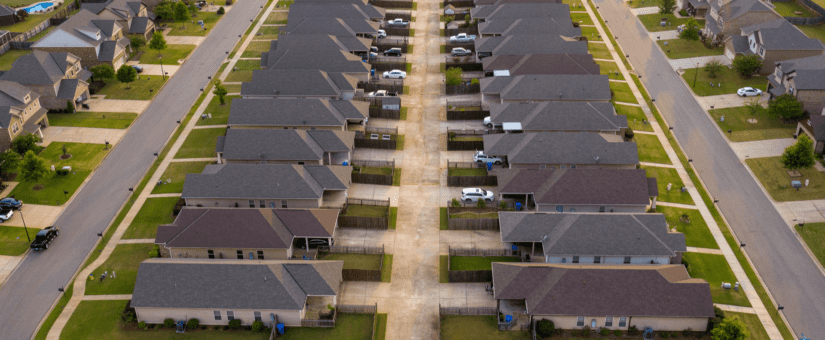 Many homeowners mistakenly think that an HOA is a team of board members that make non-negotiable decisions that everyone has to follow.
While board members do point an association in the direction of the future, every homeowner has several rights that protect them from any overreach of power from board members.
If you're a new member of your Board, make sure to brush up on the rights your owners have, starting with these important 7.
Owners Can Question HOA Fees
Just because there is an HOA fee increase, doesn't mean that homeowners just have to go with the flow. While the payment still needs to be made, homeowners always have the right to question increased fees and even take formal action if they feel like the fee is unreasonable.
Protections Against Negative Credit Reporting
As of September 2021, all property owners in an HOA are protected from negative credit reporting while a fee is in active dispute. HOAs must also offer a detailed payment plan prior to reporting a delinquent, disputed account to credit bureaus.
The Right to Change Rules and Regulations
If homeowners deem certain rules and regulations unfair, they have the right to take action to try and change the rules in question.
However, while owners can change rules, they usually must be approved by a majority vote and must also be in complete compliance with state and local laws.
Owners Can Access Essential HOA Documents
In order to help preserve the integrity of an HOA and compliance with rules and regulations, several important HOA documents are accessible to owners.
The following documents are available to homeowners for inspection at any time:
Reserves Summary
Financial Reports
Annual Budget
Board Meeting Agendas
Board Meeting Minutes
Governing Documents
Vendor Contracts
HOA Tax Returns
HOA Rules Changes
The Right to Disciplinary Hearings
If a homeowner broke an association rule and has looming fines and consequences hanging over their head, they are eligible for a disciplinary hearing. This right to an official hearing is also in place if the homeowner is clearly at-fault.
The Right to Display American Flags and Political Signs
One HOA law that applies to all associations in the United States is that the HOA cannot prevent a homeowner from displaying the American flag.
HOAs in Texas are also prohibited from banning political signs from homeowner's properties. However, there are usually limitations to the number of signs per property and how long they can remain in place.
Protection Against Discrimination
The Fair Housing Act makes it clear that an association can never discriminate against homeowners in any way. Protection against discrimination is in regard to housing acceptance, rules enforcements, and actions based on discriminatory judgment.
The Fair Housing Act protects homeowners from discrimination based on:
Race
Sex
Skin Color
National Origin
Religion
Disability
Familial Status
Keep Your HOA in Compliance With Classic Property Management
If your Board of Directors needs help remaining in compliance with the assortment of homeowner's rights and HOA laws, let the experts of Classic Property Management help.
We are a team of HOA management professionals that have helped associations of all sizes succeed over the years.
Contact us today to learn more about our services and how we can help you meet your 2022 goals!