Top 7 Ways HOA Can Prepare for the Fall Season
September 30, 2022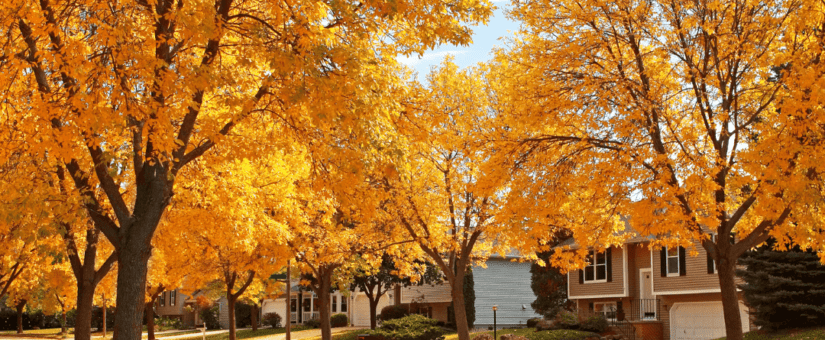 With summer in your rearview mirror, homeowner association management in Dallas needs to prepare the community for fall and winter seasons. Your main concerns are preserving the community's curb appeal and promoting safety.
Take advantage of the cooler weather and make your association the best it can be for the remainder of the year with our top seven, fall season preparation tips.
Landscape Maintenance and Planning
Cleaning up all of falling leaves is the most obvious landscape maintenance task during autumn months. Aside from leaf removal, other outdoor tasks include pruning trees and shrubs, fertilization, dead plant removal, and planting seasonal shrubs and florals.
Before making any landscape changes, reach out to your current landscaping vendor and gain their professional insight regarding plans for cooler season landscaping.
Exterior Inspection and Maintenance
Fall presents an excellent time to meet with building contractors to inspect shared and individually owned properties in your association. An inspection in early fall makes it easier for your association to find better deals on necessary repairs and replacements.
Some of the most common exterior inspection zones for an association are:
Roofs
Sidewalks
Parking lots
Playground equipment
Picnic tables and BBQs
Siding
Gutters
Fences
Lighting
Any problems that could develop into leaks and threaten building structures require immediate attention.
Cooler temperatures during October and November offer an window for exterior painting since paint adheres best when temperatures are neither too hot nor too cool, and humidity is moderate.
Pay attention to your parking lots and sidewalks. You may need to fill in potholes, fix a broken curb, or restripe parking spaces.
Confirm that exterior light fixtures have working bulbs. Longer nights reduce people's visibility and increase tripping hazards when residents can't see holes or gaps on surfaces within the neighborhood.
Pool Closures
A proper chemical treatment to winterize your pool helps opening the community pool easier next spring. Pumps and circulating lines need to be drained to protect against freezing temperatures. The pool should be covered, and gates locked to keep people out of the area.
Without swimmers, autumn is also the best time to make any swimming pool or community area repairs.
Holiday Season Preparation
The HOA usually has guidelines about holiday decorations. With Halloween, Thanksgiving, and end-of-year celebrations on the horizon, HOA management can avoid headaches by sending out reminders about decoration and party noise rules.
Fall provides a great time to organize a community event. Families look for festive activities close to home. Community trick-or-treating, food drives or harvest fairs are great ways to promote positive interactions among neighbors.
Financial Review
Fight the urge to procrastinate if your association's fiscal year closes out on Dec. 31. Break open those account books and evaluate reserve funds, revenues and expenses, insurance policies, emergency plans, and vendor contracts.
Some of your vendor contracts might be expiring soon. You want to determine if your rates will stay the same or rise next year. If rates are rising or you've wanted to shop around, you'll have time to collect quotes from alternative providers.
The same goes for your insurance policies. Think about if your coverage is still protecting you sufficiently.
You and your board may seek pursue expert support and guidance into your community's financial concerns by consulting a professional HOA management company to clarify and explore options.
Check Safety Equipment
Your association is responsible for promoting safety in a variety of common areas. Each fall, go around and confirm the functionality of:
Fire extinguishers
Carbon monoxide alarms
Smoke detectors
Emergency lighting
Circulate messaging among residents to remind them to prepare for emergencies, like a power outage. It can be helpful to create an online post or physical brochure that recommends commonly-forgotten emergency practices like buying flashlights, or never using a gas range for heat.
Furnace Inspection and Maintenance
Dallas's fall and winter are relatively mild, but people still turn on their heat. A seasonal tune-up of a furnace catches issues before they cause an inconvenient breakdown during a cold snap. Furnace maintenance also increases operational efficiency and extends its lifespan.
Keep Your Fall Comfortable with the Expertise of Classic Property Management
Classic Property Management helps you meet your fiduciary responsibilities and improve community relations. Talk to us about how to offload burdensome tasks and strengthen your financial position this fall or any time of the year. Contact our team with your questions today.