Holiday Decorating Tips for Your HOA Owners
December 13, 2021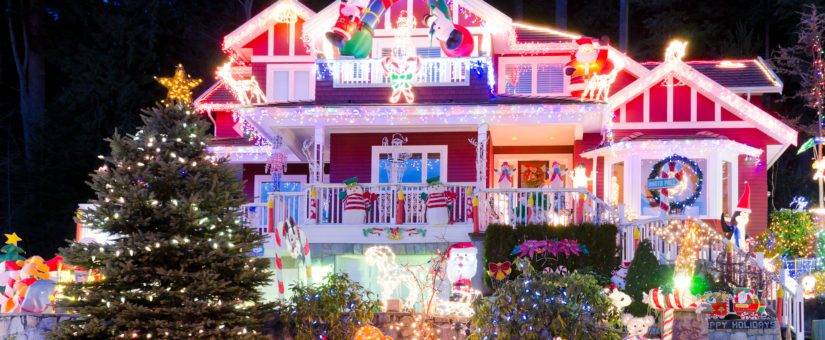 It's time to start pulling out the decorations and getting your home ready for the December holidays. Everyone has their own style of decorating, and in an association, this type of beauty is something to celebrate.
Keep in mind that although decorations are always encouraged HOAs always have guidelines in place to keep the holidays as cheerful as possible. Whether you are a member of the board or simply have questions about decorating your home while living in an HOA, here are some of the most helpful tips to follow that ensure your decor falls under community guidelines.
Keep the Holiday Timeline in Mind
Some people love to start decorating early and others choose to leave decorations up beyond designated holidays. However, when it comes to decorating in an HOA, there are usually timelines to follow within a neighborhood.
While not all communities have the same guideline, a great rule of thumb to follow is to put exterior decorations up no more than 30 days before the holiday and to take down exterior decorations no later than two weeks after the holiday.
These guidelines help preserve the uniformity of a community and ensure that everyone has an equal opportunity to enjoy their decorations during the winter holidays.
Roof Anchors Pose a Safety Hazard
Large inflatable decorations anchored to your roof are typical decorations that most associations don't allow. Although these decorations can be beautiful, they pose damage and safety hazards to the community.
If a strong wind blows through, roof anchored decorations may blow off into the neighborhood and take pieces of a homeowner's roof system with it.
Keep Your Neighbors in Mind
When displaying your holiday decor, please keep your neighbor's comfort in mind. It's advised to avoid extraordinarily loud decorations, excessive lights, and politically or religiously offensive signage or decorations.
Everyone should be allowed to enjoy the holidays, so make sure that your neighbors are pleased with your choice of holiday decorations.
Let Management Handle the Common Areas
While homeowners may be eager to see common areas like the gym, grilling stations, or community centers decorated, remember that association management is responsible for these areas.
Since common areas are shared by everyone, it's the association board and management team's responsibility to ensure these areas are decorated safely, neutrally, and reasonably.
Light Timers Help Maintain Neighborhood Aesthetics
Lights shouldn't be blazing all night, and that's why every association has rules about when holiday lights can be on full display. Unfortunately, even accidentally violating these rules could lead to violation letters and even fines.
So, we recommend keeping your holiday lights on an automated timer. This helps to avoid forgetful and regretful situations that could disrupt your neighbor's enjoyment of the holiday season.
Keep Your Association Merry All Year With Classic Property Management
If your association really wants to give itself the gift of organization and proud community members, reach out to the association management experts at Classic Property Management.
Our team has decades of experience helping associations of all sizes meet and exceed their goals. We can assist with tasks that range from dealing with non-compliant homeowners to helping plan your budget for the new year!
Contact us today to learn more about our services and how your HOA can become a part of the Classic family.