How to Find a Landscaping Vendor for Your HOA
May 17, 2022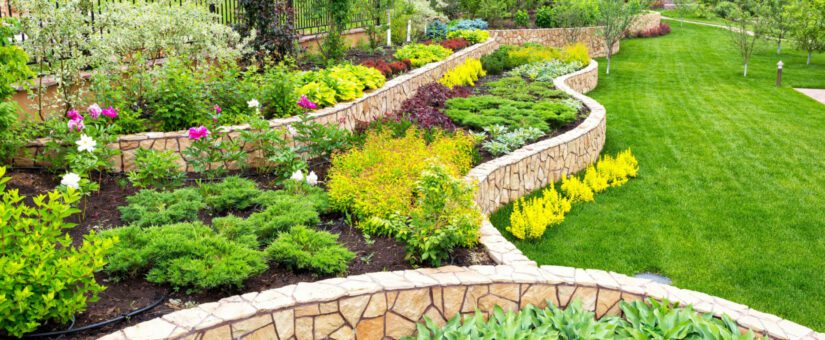 You've reviewed your association's landscaping needs and are ready to make your community beautiful! The next obvious step is hiring the right landscaping vendor for the job.
Your association's landscaping is one of the cornerstones of its success. So, this decision is an important one.
Never pick the first vendor you find on Google. Follow our landscaping vendor hiring tips to ensure your decision benefits your HOA.
Ask for Referrals
Everyone has something great to say about themselves. Asking for referrals uncovers a landscaper's true potential.
Seeking referrals puts due diligence into your decision and isn't going to waste your association's budget on a whim that may not work out.
Ensure Your Vendor Goes Beyond Basic Services
Not all landscaping contractors offer services that go beyond lawn mowing and bed and bush maintenance. If your landscaping requirements go beyond the standard (i.e. Landscaping lighting, tree removal, 24/7 availability), you'll need a vendor that goes above and beyond for its clients.
Get Their Credentials
Anyone can say they're a landscaper, but the proof is always in their credentials. Asking for licenses and certifications can help you avoid expensive landscaping mishaps. Credentials also show they care about the quality of their work and will meet your expectations.
Make Sure They're Insured
Accidents can happen with any vendor. Anyone you pick for your landscaping must be completely insured. The last thing your association needs is the added expense of major repairs or a lawsuit from an uninsured vendor.
Always check for general liability insurance and worker's compensation insurance with anyone you hire.
Thoroughly Review Their Terms and Conditions
If things go south with your vendor, you want to make sure your association has an easy out. Always review a vendor's terms regarding service termination. If they charge a hefty cancellation fee or make getting out of your contract a confusing process, you may want to look elsewhere.
Confusing terms often point to several terminations in the past and may not be as shining of a candidate as they present themselves.
Always Compare Your Options
The interview process for vendors is the same as filling any other position. You want a qualified set of candidates that you can compare and contrast. Comparing your options guarantees you'll make the best choice for your community.
When making your selection, compare:
Rates
Experience
Former client's reviews
Connect With Qualified Vendors Through Classic Property Management
If you're ready to dig into your landscape improvements but need some advice to get started, the team at Classic Property Management can help. As your association management team, we can link you to the top vendors in your area.
Let us take charge of management practices like dues collection and violation resolutions. Our experts will help your association become an enticing community for new owners.
Contact us today to learn more about our services and how to become a member of our Classic family.