How to Hold an Effective HOA Board Meeting
May 31, 2022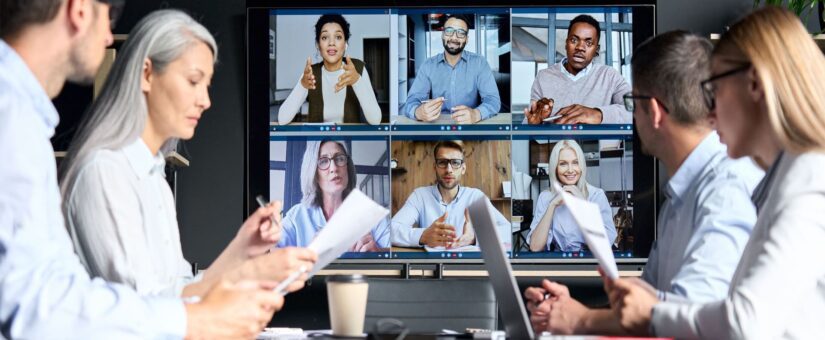 Board meetings build the blueprints that lead to a successful HOA. However, as volunteers, members of an association's Board have a limited amount of time to meet regularly.
For a meeting to be effective and create positive change in the community, the Board holding it must be prepared.
Here's an inside look at how a successful association Board manages a board meeting and how a management team like Classic Property Management can help!
Create an Agenda
Every meeting must serve a purpose. The most organized way to ensure this happens is to create an agenda that covers:
All action items
Committee reports
Report of the previous month's finances
Old business
New business
Other specifics of your agenda requirements stem from state laws and your association's requirements. Your HOA management team can help you organize your agenda to meet requirements and cover only necessary items during the meeting.
Keep Your Meeting as Concise as Possible
Your Board has a limited amount of time to come to its decisions. So, when creating your agenda, you need to make your points as concise as possible. Once you've done so, make sure that your fellow members stick to the agenda and the allotted amount of time granted to each item.
How long should your Board meetings be? We feel like between 60 and 90 minutes is the sweet spot for anyone in attendance. Thus, organize your agenda around this timeframe and keep in mind that you'll still need time for community members to express concerns about the association.
Select One Person to Run the Meeting
A point person that runs the meeting from start to finish will keep the entire event on course. This person should be strong-willed enough to step in the middle of a heated discussion and let the Board know when it's time to move forward with an agenda item.
In most instances, the point person for a Board meeting is the HOA president or your association management team member.
Limit Speaking Times
Your homeowner's opinions matter and definitely shape the long-term goals of your association. So, set aside a few minutes before or after the main agenda to let homeowners speak their minds on different topics.
People are passionate, and not everyone is versed in association bylaws and Board meeting etiquette. So, it's always best to remind speakers how long they have to speak and promptly move forward when their time is up.
To maximize the effectiveness of this time in your meeting, ask owners to submit their talking points before the meeting. This lets your Board members know what to expect and allows you to answer any questions concisely and to the best of your ability.
Give Your Board the Help It Needs With Classic Property Management
If you are a member of an association Board that needs help organizing its board meetings, an HOA management team has the experience you need to make your meetings count.
At Classic Property Management, we've helped associations of all sizes run effective board meetings and manage essential behind-the-scenes association tasks. Let us handle the details while you and your fellow board members make moves for true change.
Contact us today to learn more about our services.