Which HOA Documents Are Most Important?
January 26, 2022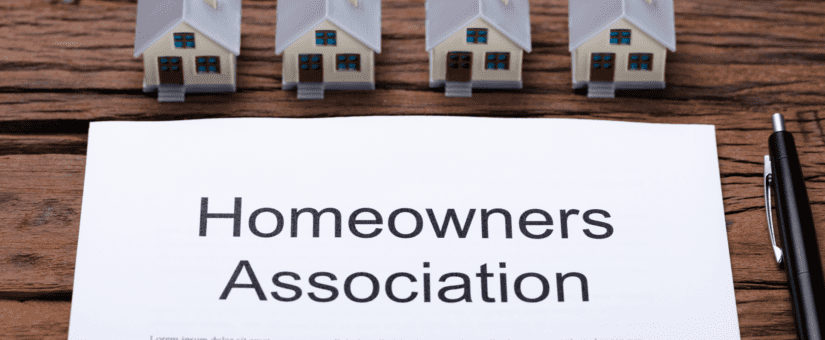 Aside from an elected board and hired property management services, an HOA's route to successful operations lies within a multitude of various documents that surround the community.
These documents determine what a board of directors and community members can and cannot do within an association. However, not all documents are created equal and there is definitely a hierarchy that needs to be followed when decisions are made.
Here's a closer look at the hierarchy of documents and what each means for the progress of a community.
Federal and State Laws
While your HOA documents may be the key governing documents for your community, no document takes precedence over the local federal, and state laws.
Therefore, whenever a Board attempts to draft a new rule or change an existing item in the CC&Rs, it must first determine whether the adjustment is legal by federal and state standards.
It should also be noted that when a state or federal law is changed or added and that action impacts an existing HOA bylaw, most governing documents are created to automatically adjust in order to remain in compliance with the bigger legal picture.
Your Association's Official Plan
The official plan of your association dictates the exact size of your association and outlines several details that could impact the future of the association.
Some of the details that an official association plan covers include:
Available areas for future development
Property location
Maintenance responsibilities
Trash enclosure details
Lighting specifications
Handicap spaces
Landscaping restrictions, and more!
Your Association CC&Rs
Association CC&Rs provide a framework for the effective governing of an association. CC&Rs typically dictate what a board member can and cannot do in their position and what legal rights owners in the association have.
CC&Rs also contain the rules of a community and serve as a guide for new owners to understand the possibilities and limitations of homeownership within the HOA.
The covenants within the CC&Rs are often set in stone and involve warnings and fines when an owner in the community violates a covenant within the document.
Articles of Incorporation
This document is filed with the state and simply provides the following information about the HOA:
The address of the HOA
The full name of the HOA
The HOA's corporation status
While this is all very basic information, it's still extremely important to the legal existence of the HOA. Keep in mind that if a covenant within the CC&Rs or state laws would impact the articles of incorporation, those actions always take precedence.
HOA Bylaws
HOA bylaws may have a name that seems like it should be at the top of the hierarchy. However, the truth is that bylaws are really only documents that dictate how the community should be run.
Some common information within community bylaws include:
How many board members there should be
How often meetings should take place
How meetings should be run
The responsibilities of each board position, and more!
Rules and Regulations
Rules and regulations of an association dictate how owners and board members should approach the day-to-day activities of the community.
Some of the most important rules and regulations in a community include:
Landscaping restrictions
Exterior appearance restrictions
Clubhouse use rules
Rules regarding pets
Rules regarding parking
Rules regarding exterior home decor
The rules and regulations of a community can be changed easily as long as the changes don't interfere with any other documents that take precedence.
Keep Your Association On Track in 2022, With Classic Property Management
If you know that your association's Board needs help understanding the ins and outs of your community's documents, let the association management experts of Classic Property Management help! Our team of professionals has decades of experience with elevating the success of associations large and small. Let us show you how we can put our behind-the-scenes solutions towards the benefit of your community.
Contact us to learn more about becoming a member of the Classic Property Management family.