Top 5 Features Your HOA Website Needs
April 28, 2022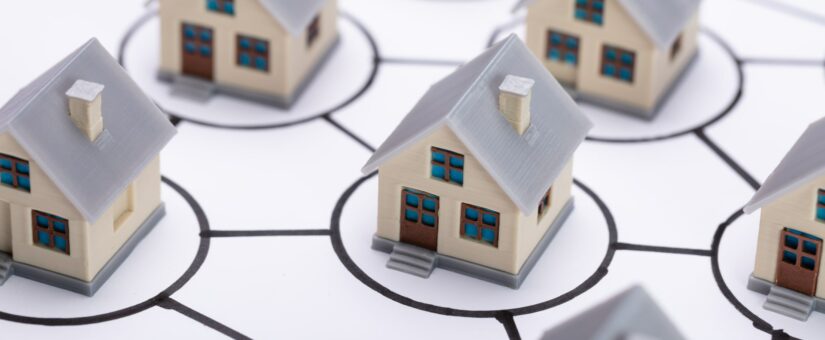 One of the most important elements of a successful association is the quality of its website. Sure, an elegant and useful design is a great start, but there are several different features a website needs to be a key attractor and retainer for future and current owners.
A great association website can streamline management processes, improve communications throughout the community, and help associations improve their reputation throughout surrounding communities.
What Are the Top 5 Characteristics of a Great Association Website?
Let's dig deeper into the characteristics of the best association websites and why your community should strive to improve its website.
An Accessible Domain
Your site's domain name should be your first area of focus.
Getting too creative with your domain can lead to confusion that turns prospective owners away. We recommend sticking as closely to the name of your HOA to keep your site memorable and straightforward.
If you find that your potential domain is already taken, talk it over with your management team for the next steps in creating an accessible website.
An Online Portal
While you want to have public pages that accentuate your association's amenities, availability, and ease of communication, it's also important to have extra online perks for owners that invest in your community.
Online portals serve as an exclusive online way for residents to streamline their experience as owners by allowing them to:
Easily stay up-to-date on their accounts
File online service requests that yield faster results
Easily access important association documents, rules, and regulations
Remain informed of upcoming meetings and agenda topics
Streamline direct communication between themselves, association management, and the Board of Directors
A Community Calendar
People's lives get busy and it's easy for an event announcement to quickly fall to the back of a person's mind. So, prevent missed events and important meetings by implementing a built-in on-site calendar that owners can easily access and plan their schedules around, accordingly
Online Payments
Mailing in checks to pay HOA dues is something that most associations are ushering out the door. Make sure that your association's website supports streamlined payments that are fast, convenient, and allow everyone to know where an account stands almost immediately.
Mobile-Friendliness
Most traffic that your site gains will come from a mobile device. However, if your website isn't optimized for mobile-friendliness, it won't properly appear on a mobile device and will quickly turn visitors towards the competition.
As you are designing your new site with your association management team, make sure that they ensure compatibility with mobile devices so you can attract as many potential owners as possible.
Take Advantage of Association Technology Today, With Classic Property Management
If you're ready to make your association more technologically advanced, let the experts of Classic Property Management help you take the first critical steps.
We have experience with both creating excellent websites and developing online portals for associations of all sizes. Regardless of your site's needs, we have the ability to bring your vision to life.
Contact us today to learn more about our association management services and how you can become a member of our management family.