How to Organize Neighborhood Garage Sale
August 12, 2022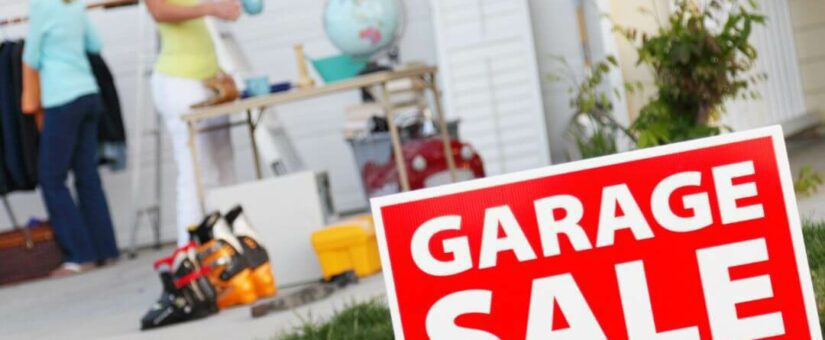 Homeowner associations (HOAs) typically have rules about neighborhood garage sales. Some covenants, conditions, and restrictions ban them altogether while many communities still allow them as long as people follow certain rules. 
Pressure from members could even prompt a board to update CC&Rs to enable organizing an annual HOA community garage sale. As long as HOA management is on board with the event, 
Here are the best practices for putting together a successful community garage sale.
Benefits of Community Garage Sale
One-off garage sales may be an eyesore within an HOA community. However, organizing a specific date for a community garage sale can be beneficial for your owners and surrounding neighborhoods.
Some of the biggest benefits behind a community garage sale are:
They bring the community together.

People can eliminate excess items and maintain their comfortable living space in your association.

They help prevent exterior clutter and maintain uniformity

They are a massive "win" for the environment and can help your efforts in becoming a greener HOA.
1. Survey Residents
Your best bet is to find out how enthusiastic homeowners are about a community garage sale. Your HOA management might have a website with a forum where you can survey people and gather their thoughts on the subject.
This is a very important step if you need to approach your board for permission. Widespread support within the community increases your chance of the board updating the rules to allow for garage sales. When HOA managers in Dallas take this step, they normally recommend allowing an annual or twice-yearly neighborhood garage sale but prohibiting individual sales.
2. Form a Community Garage Sale Committee
If you haven't organized a community garage sale before, you might not realize how much work it is. At a minimum, the job involves communication, fee collection, advertising, and posting signs.
Because many hands lighten the load, a garage sale committee is the best way to handle event planning. That way, no one gets overwhelmed.  The event is more likely to go smoothly and attract plenty of customers. You should not have too much trouble recruiting committee members from the people who want to sell their stuff.
3. Set Garage Sale Date and Location
Now that you have community approval, you need to decide the when and where of the event. People have busy lives. No date will be perfect for everyone. Your goal will be to pick a date that works for the most people. Garage sales are traditionally scheduled for one or more days between Thursday through Sunday.
As for the location, you'll choose between letting people set up their own garages or gathering at the clubhouse.
4. Collect Fees
Neighborhood sellers should all chip in a few dollars to pay for advertising. The more a community puts into the development of a community garage sale, the more people attend and the more successful the event will be.
5. Advertise your Neighborhood Garage Sale
If you have a community newspaper, you can buy a classified ad for the community sale. Make sure to highlight that it is a "community sale" or "multi-family sale." Shoppers like these bigger sales because they can find more stuff.
Admittedly, newspapers are quite antiquated these days, so you'll want to focus on social media. Participants can promote the event very effectively on their social media accounts.
You'll also want to buy as many temporary road and yard signs as possible. These are your number one ways to attract buyers. Position them on main roads near your community and direct people toward the sale.
Be sure to take your signs down when the sale is over.
Move Your Community Forward with Classic Property Management
Classic Property Management has developed many community-building strategies for HOAs. We help associations of all sizes become the destination communities they deserve to be. To learn more about our HOA management opportunities in Dallas, contact us today.