How to Quiet Down Noisy Neighbors
July 25, 2022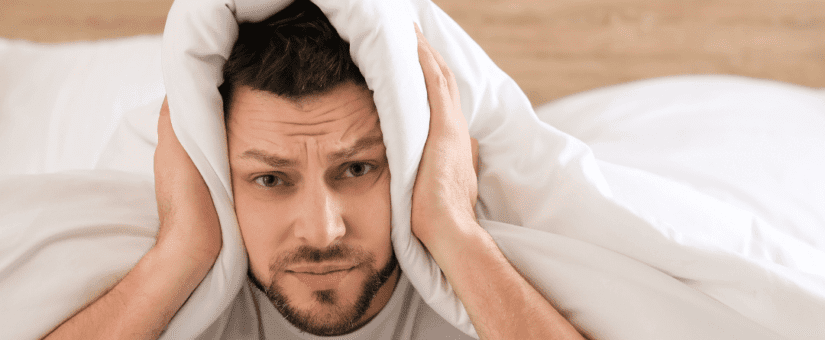 Prevent Loud Neighbors
Noisy neighbors are a common issue in most neighborhoods. From loud late-night parties to early morning lawn mowing, it's easy for your neighbors to become an audible nuisance.
As a member of your HOA's Board, it is your responsibility to ensure your neighborhood is exclusive and comes with all of the right amenities that attract new owners and retain old ones. 
While noise control may not be an obvious amenity, it's one that your neighbors will appreciate.
Here's a look at five ways you can reduce noise complaints in your HOA.
Start with Local Noise Ordinances
When establishing noise control rules, the first place your Homeowners Association Board should look are city and county ordinances already in place. It's likely that your city already has rules in place for noise pollution, like loud music, construction, and vehicles. 
Your Board could use these ordinances as the baseline for its rules and use the city as a figure of authority that gives owners less temptation to ignore your rules.
HOA Can Establish "Quiet Hours"
While you don't have to maintain extremely strict quiet hours, giving your neighborhood some guaranteed peaceful time is always a good idea.
Make sure that new and old residents know when your quiet hours are and what your neighborhood's expectations are during these time frames.  Typically, quiet hours begin around 9 p.m. or 10 p.m.
Enforce Noise Complaint Rules
Your noise complaint rules will not mean much to your owners or offenders if your HOA management team doesn't enforce them. Remember, being a good neighbor sometimes requires reprimands for when local rules are violated.
Most associations start the enforcement process with standard warnings (in-person, mail, or digital). From there, if noise ordinances are continually ignored, each offense's consequences should gradually increase.
Being strict about HOA rules enforcement shows your neighbors that their comfort is important, and your Board won't tolerate bad behavior.
Host a Noise Reduction Town Hall Meeting
Setting ordinances with equally new consequences will make your neighborhood noisy if your owners are unaware of the noise policy. Once you've solidified the route you'll take for noise reduction, it's essential the HOA hosts a special meeting that addresses the changes and consequences and gives your owners a chance to speak out about their concerns.
Hold Owners Responsible for Their Tenants
Sometimes owners in your HOA rent out their homes to renters. When these renters get noisy and disrupt the peace, remind your owners that the consequences all lie on their shoulders.
They will receive the noise violation and be responsible for talking to their renters about obeying the local noise rules.
Noise Levels Lower with Classic Property Management
If you need help organizing noise control ordinances that make a difference, it may be time to seek assistance from a property management company. 
At Classic Property Management, we've helped even the largest neighborhoods quell their noise complaints. From organizing community meetings to helping enforce your complaint rules, our team of property managers can take care of the details while your board members serve as the face that helps make the real changes.
Contact us today to learn more about our services and how you can become part of the a Classic Property Management family.