How to Have a Safe Halloween at your HOA
October 19, 2022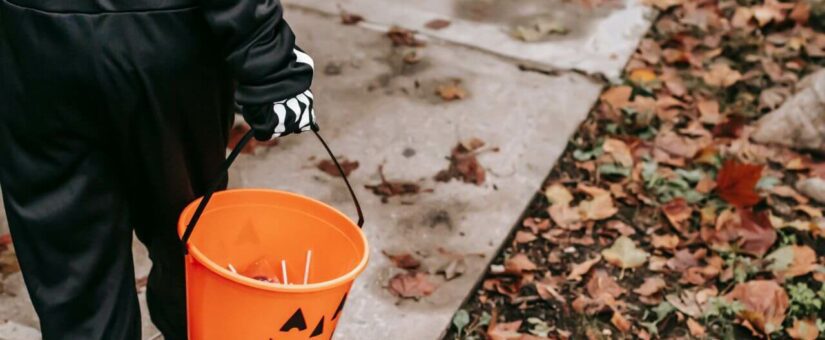 Many people love Halloween. Costumes, candy, and community events put smiles on their faces, but festivities can get out of hand. As a result, your HOA has a duty to prevent property damage and avoid accidents that create liability. A partnership with the right HOA management company will give you the resources to promote a fun holiday for all. Get started with holiday planning with these tips.
Evaluate Your Community's Situation
Some communities are much more boisterous than others on Halloween. Answer the following questions to see how you should approach the upcoming holiday:
Do many children live in the community?
Does the community attract many outside trick-or-treaters?
Have parties caused problems in the past?
Do you have budget money to organize an event or hire security?
If you know kids will flock to your community, then you and your management team in Dallas should prioritize traffic control and safety. You may also consider hosting a community event to concentrate activity in a single location.
For communities prone to excessive party activity, your board can devise a game plan to mitigate noise, parking problems, and maybe property destruction.
Communicate Decoration Rules and Safety Tips
At a minimum, HOA management needs to remind residents of community rules regarding decorations, parties, overnight guests, parking situations, and trick-or-treating hours.
Prior to the holiday, use emails, letters, and notices posted in common areas to communicate the rules. New residents especially need this information. If you've had significant problems in the past, the notices could mention fines for violations or a willingness to call the police if things get rowdy.
As for safety tips, let your residents know the best practices for Halloween safety, such as:
Jack-o-lantern flames need to be kept away from buildings
Trick-or-treaters need to travel in groups
Trick-or-treaters need flashlights and reflective tape on their costumes
Plan an Event
Social events at your clubhouse encourage community cohesiveness, and Halloween is an excellent opportunity to unite people.
Popular events you could host on your clubhouse grounds include a Trunk-or-treat, a family-friendly costume contest, and a fun spooky movie night.
Depending on your budget, the board could assign funds to:
Prizes
Signage
Food and drink
Bounce house
DJ or other forms of entertainment
Take Safety Precautions
You and HOA management should inspect the community for safety hazards and resolve them prior to the holiday.
Lighting in common areas, stairs, and sidewalks should be functional. Parking areas should be clearly marked, and locks on restricted community areas should be sturdy.
You could improve safety with a modest investment in yard signs for communities that attract big Halloween crowds. Have signs printed that tell people where to park and to slow down. Post them throughout the community to control traffic and protect pedestrians.
Hiring private security for the night or weekend could be wise if you have serious crowd control concerns or have been targeted by vandals on previous Halloweens. Security guards send the message that this is not the place to "get wild."
The cost of security should prevent costs for trash cleanup or vandalism repair. Security could also prevent liability for worst-case scenarios like someone getting injured by a vehicle or assaulted.
Safer Communities With Classic Property Management
At Classic Property Management, our professional management team in Dallas has the experience to help your community celebrate Halloween safely. We can do everything from maintenance, resolving safety hazards, and putting together a holiday event. Halloween doesn't have to be scary for your HOA. Contact us today for effective HOA management.