Tips for Throwing an HOA Sponsored Holiday Event
November 15, 2021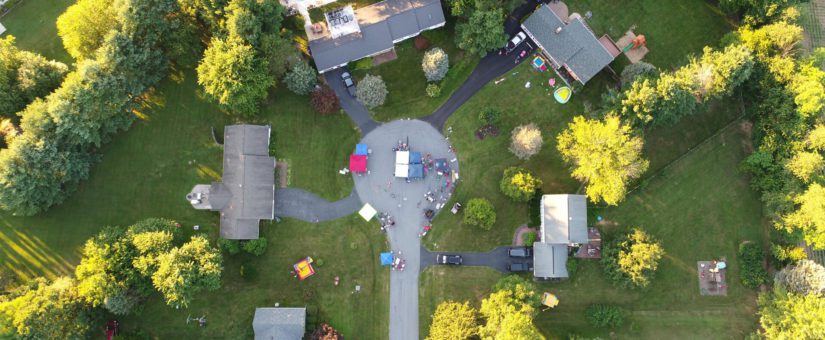 November is officially here, and it's time for your association to start thinking about how to make the most of the cooler seasons of the year. 
Several large holidays pop up during the fall and winter months. So, a Friendsgiving or winter block party could be the perfect event that brings your community members closer during the celebratory seasons.
Your Board will want any event they throw during the holidays to be memorable. So here are some tips from Classic Property Management that can guarantee everyone in attendance will talk about your holiday block party for months to come.
Make Sure a Block Party Fits in Your Annual Budget
Now is the time for your budget committee to sit down and review how your association's finances are as the year comes to an end. Usually, festivities and events like these are built into a community's budget. 
However, emergency repairs happen, dues can go unpaid, or your board could find itself in an unexpected legal battle. As much as you'd like to guarantee that your community can afford a big block party, it's always in your community's best interest to check the books and make sure you aren't eating into funds you'll need for the upcoming year.
Form a Committee to Flesh Out the Plans
Your association's board has a lot on its plate and likely can't dedicate enough time to fully flesh out a holiday event.
Forming a community events committee with at least one member of the HOA board at the table can help iron out all of the essentials that come with the HOA sponsoring a community gathering.
Some of the details a committee can help decide on include:
Time and date of the event

Where to host the event

Portable restroom rentals (if necessary)

Security (if necessary)

Set up and tear down planning, etc.
Take a Look at Your Community's Demographic
From the type of food served to the entertainment provided throughout your event, anything you host should be demographic-appropriate. 
During your planning meetings, discuss the answers to the following questions to help steer important decisions:
What are some of the latest social trends you've noticed in the community?

Are there lots of younger families?

What are the age ranges of kids in your community?
The answers to these and similar questions can help you fully form the type of holiday event that suits your community. Knowing your community is the factor that plans out either a quiet, calm Friendsgiving in the community center or a full-blown snow party geared towards an excitable, active audience.
Create a Great Menu
Here's where you can once again put your community's social media page to work. If your committee doesn't want to cater and chooses to spend its budget elsewhere, let your constituents decide what to bring to the dinner table!
Everybody loves to show off their signature dish at a potluck. So, create and send out an online form that allows participants to sign up for bringing necessary items to your event:
Drinks

Appetizers

Silverware

Entrees

Desserts
In order to prevent having an overload of chips and salsa, remember to limit the amount of each food type you'll need for your holiday event.
As a courtesy, it's also important to include in your survey a space where community members can anonymously submit any food allergies.
Send Out Invitations in Advance
Give your community members a couple of weeks' advance notice to ensure that all who wish to, can attend.
Everyone is busy during the holiday season and you don't want any community members to miss your event because the invitation arrived too late.
Use your portal system and social media channels to your advantage. These electronic opportunities allow your committee to create economical invitations that you can easily send out instantly and in advance.
Perfect Your HOA's Events With the Help of Classic Property Management
If your Board needs help reviewing its budget for events and upcoming needs in the new year, let the HOA management team of Classic Property Management help. 
Our experts have decades of experience working with communities of all sizes and can help balance your budget in the background while your board members and committees get owners excited about future events and community developments.
Contact us today to learn more about our services and how your association can become a member of the Classic Property Management family.