How Can Property Management Improve Your SFR Investment?
November 30, 2021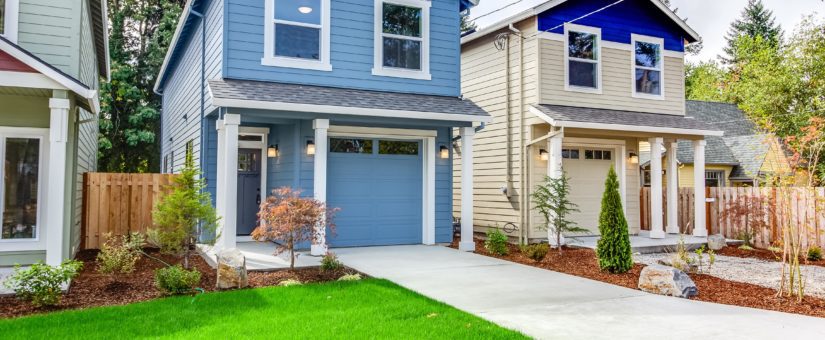 Single-family rental (SFR) properties have experienced a big investment boom in the last couple of years.
As families continue to seek larger homes away from the big cities, new investors continue to put money into SFR homes with the hope of making money from renting and experiencing an excellent ROI when they decide to sell their properties.
While a successful long-term investment is surely possible, the help of a property management team can almost guarantee a profitable experience as an SFR owner.
Here are 4 key ways that a property management team can help improve the value of your property investment over time.
We Properly Market Your SFR
When we work with SFR owners that want to find a specific type of renter, we take the time to create a marketing strategy that attracts the residents a property owner wants.
Our marketing strategy includes:
Professional photos of your property
A detailed listing in relevant publications and online spaces
Narrowing down and marketing towards your target demographic
Our Communication Helps You Retain Quality Renters
It isn't enough to just attract the right residents to your SFR. SFR renters are typically single or a small family unit. Their goal is usually to stick around in a rental property as long as possible.
However, rental success is a two-way street, and your property must live up to their expectations in order to retain them for years to come.
Resident relations are one of the biggest ways you can improve your property and build trust between you and your renters.
Unfortunately, it can be difficult to provide excellent communication when you manage multiple SFRs at once.
However, great property management companies have mastered the art of resident communication and are always prepared to meet the needs of your SFR residents. Some of the ways we help around your property include:
Respond quickly to any questions or concerns
Ask for feedback on how you can improve your property for your residents
Quickly resolve any property maintenance issues that may arise
We Help Manage Your Rental Payments
Part of managing a successful SFR property is creating a resident relationship that encourages timely rental payments and mitigates the risk of defaulting accounts.
Our team of property managers can help manage your rental payments through the following practices:
Clear communication about when payment is due
Communication about why a payment may be late
We create reasonable consequences for late payments
Our online portal presents a simple online payment option
Regular rental reminders
Property Management Controls Your Property Costs
Finally, property management can help new investors reduce property ownership costs and increase their investment value over the years.
When you partner up with Classic Property Management, we help you improve your property value in the following ways:
Sustainable home improvements
Preventative property maintenance
We automate all of your property needs
We mitigate your need for costly resident turnover expenses
Maintain your SFR With Classic Property Management
If you've recently invested in an SFR home, let the team at Classic Property Management help you secure the long-term value of your property.
We have decades of experience managing properties of all sizes and are ready to show you the benefits of letting experienced property managers create a positive rental experience for all parties involved.
Reach out to us today to learn more about our services and how we can bring you into the Classic Property Management family.