Answers to Your Top Property Maintenance FAQs
May 3, 2023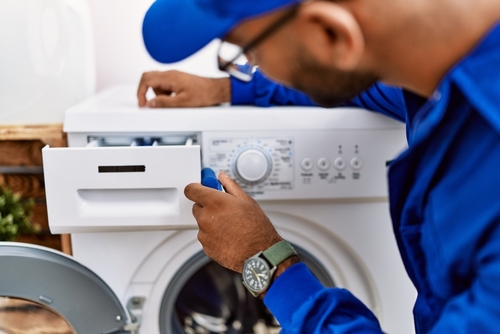 If you are a landlord, then you know rental property maintenance is one of the most important aspects of your job that helps retain valued tenants and reel in new, reliable tenants when your property is on the rental market.
As property managers, we understand that navigating the world of successful property maintenance can be challenging if you're a first-time or long-distance landlord.
We specialize in helping landlords keep up with an evolving market.  That's why we have provided answers to your most common questions about property maintenance.
What are Property Management Maintenance Services?
Property management maintenance services can fall under several different categories. Among them include plumbing services, HVAC services and repairs, electrical repairs, handyman services, property renovations, and code violation resolutions.
What Repairs are Landlords Responsible for in Texas?
As a landlord in Texas, it's the law for you to resolve any maintenance issue that poses a health and safety concern for your renter.
Some of the most common property maintenance issues that fall under your responsibility include sewage leaks, roof leaks, ripped or broken flooring, and faulty electrical wiring.
What Repairs Are Tenants Responsible for?
It is your tenant's responsibility to maintain the integrity of your property. So, any damages like holes in the wall, ruined furniture that came with the rental, broken windows, damage caused by landscaping activities, or other examples of minor damage are your tenant's responsibility for repairs.
How Do I Coordinate Property Maintenance with Tenants?
One of the biggest challenges with rental property maintenance and repairs is performing them without posing much of an inconvenience to your tenant. It can be troublesome for any renter to have to wait around for their water or electricity to get turned back on after a vendor performs their work.
So, to avoid an unhappy renter, make sure you or your property management team coordinate the best time possible for renters and vendors alike. Use your management portal, email, or text them a couple of weeks before you want to schedule maintenance (unless you're looking at an emergency repair).
Reach out ahead of schedule to let your renters work around your maintenance schedule and allow them to provide input regarding the best time of the day for work to commence.
In the case of an emergency repair, make sure you stress the urgency of the situation to your renter and work closely with them to arrange a timeframe for a prompt repair.
How Can I Get Ahead of Property Maintenance Before it Becomes a Problem?
As a landlord, taking preventative maintenance measures is one of the best ways to save yourself from major maintenance expenses in the future.
The most effective way to stay on top of your maintenance needs is to schedule an annual walkthrough of the property. It's important to notify your tenants with at least a 24-hour notice before the walkthrough.
From there, you or your property management team can comb through the property, checking for landscaping needs, evidence of water leaks or plumbing problems, the condition of the roof, insulation and windows, and of course, any potential lease violations.
How Long Can Landlords Wait to Make Repairs?
In Texas, it's the law that you make a serious repair on your property no longer than seven days from receiving written notification of the issue.
However, severe maintenance conditions like broken pipes, flooding, or lack of heat and A/C grant much shorter windows for repair, between one and three days, depending on the situation.
Whether your maintenance need is an emergency or not, it's important for any landlord to take action quickly. At Classic Property Management, we make it our goal to take care of maintenance needs the same day if possible.
Property Maintenance with Classic Property Management
Property maintenance is essential but can be a headache without the right management team on your side. At Classic Property Management, we have decades of management and maintenance experience.
We are here to help take the weight off your shoulders and give your apartment, condo or house and your tenants the property maintenance service they deserve. Our property maintenance package will make your rental an esteemed property in the community and help you retain your valued tenants.
Contact our office in Arlington, TX today to learn more about our property management services and join the Classic property family.