Why Common Property Maintenance Should Never Go Unresolved
May 16, 2023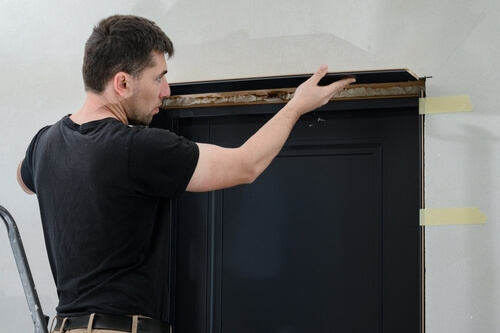 Why Listen to Us?
Property management is a job that includes keeping an eye on the maintenance needs of your renters and properties you've prepared for the real estate market.
Property management maintenance services are critical for keeping your properties desirable and livable for renters.
A lot of little things can go wrong on your property that lead to even bigger hazards and problems. Let's look at some of the most common property maintenance repairs you should never leave unresolved!
Leaky Faucets and Clogged Drains
Did you know something as small as a leaking faucet or clogged drain can signal bigger problems down the line?
While the drip of a leaky faucet may be an audible nuisance throughout the day, the truth is it is pouring your money down the drain and leading to larger issues. When left unchecked, a leaky faucet can build up massive stress on your plumbing system and lead to drain clogs, and overflows. And even damaged floorboards and ceilings.
As a landlord, you must stop substantial damage at the first red flag. So, if your tenants complain about a leaky faucet, work with your rental property maintenance team to find the right vendor for the job and ensure you resolve the issue within the next few days.
Electrical Problems
Yes, everyone deserves to keep the lights on, but comfort is the least of your concerns when you have consistent issues with faulty switches, malfunctioning outlets, and electrical shorts.
Each of these issues can result in massive safety hazards like electrical shocks and breakout fires; all of which you're liable for as a landlord if you let electrical problems go undetected.
Addressing electrical issues when they start and scheduling regular inspections in your property maintenance package will help you keep your properties a safer place to live and prevent devastating damage and harm to your tenants.
HVAC Maintenance
Especially in DFW, you don't want your tenants to feel out in the cold or heat with a faulty HVAC unit. You never look forward to HVAC repairs, but they're something you can actively prevent with regular maintenance and inspections.
Prioritize scheduling annual maintenance on your property's systems and ensure everything is up-to-date and functioning as it should.
Regular maintenance can help you catch smaller problems before they lead to massive breakdowns. Remember, minimal repairs are less inconvenient for you and your renters.
Your property management team can connect you with the right vendor to perform maintenance and repairs. Keeping your property's temperatures under control and improving air quality is as simple as placing a call every year to a trusted HVAC maintenance team.
Maintenance can help you catch malfunctioning thermostats, keep all of your system parts lubricated, prevent issues with faulty fan motors, and resolve faulty electrical problems within your systems.
A broken HVAC is never convenient. Therefore, you should always have an annual inspection on the property maintenance and repairs schedule.
Roof Repair and Replacement
Hail storms, other inclement weather, and age can do a number on your rental property's roof. Whether your roof is over 20 years old or has gone through a traumatic experience with Mother Nature, noticeable damage like leaks, damaged/missing shingles, and damaged flashing are considered emergency repairs you should handle immediately.
Leaving your roof in need of repair opens the door to drastic leaks, structural damage, and the risk of your roof collapsing in a worst-case scenario.
You want your rental to be a safe, comfortable haven for your tenants. When roof damage arises, make every move possible to obtain effective roof repair and replacement services for your tenants.
Door Repairs
If your tenants complain about malfunctioning locks or damaged hinges and door frames, these are all property maintenance needs you must resolve immediately.
Yes, at a glance, door repair and replacement don't seem like a high-priority maintenance need, but things really couldn't be farther from the truth.
The doors to your property are what keep the outside, out, and your home secure. A loose lock or damaged hinge poses a major security threat to your property. Aside from being a safety liability, a damaged door frame is a welcome mat for pest infestation and high energy bills from all the air leaking out of exposed areas.
Tackle Property Maintenance with Classic Property Management
When it comes to property maintenance and repairs, any landlord needs a reliable partner that can help them take control of maintenance issues. At Classic Property Management, we are a team of  experts that understand what it takes to find the right vendor and take control of any maintenance need that arises on your property.
We believe in offering the best property maintenance service in Arlington, TX and are ready to be your helping hand that keeps your properties looking and feeling their best for your renters.
Contact us today to learn more about our services and how to become a member of the Classic family!