5 Benefits of Tenant Screening Services for Rental Properties
July 30, 2021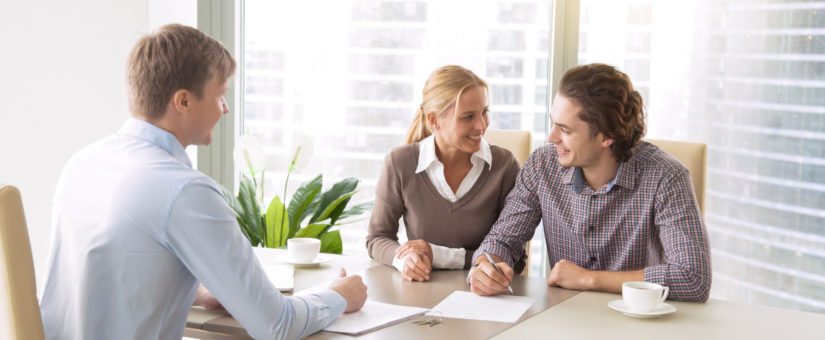 As a rental property owner, it's only natural that you'd want the cream of the crop when it comes to selecting long-term tenants.
However, juggling property maintenance and your everyday obligations can easily muddle the waters of your personal screening process and let untrustworthy tenants sneak through your front door.
From property damage, disregard to your rules, and even late rent, the wrong renter can be a complete nightmare.
Fortunately, with the help of a property management company, you can take advantage of tenant screening services that streamline the process and make difficult decisions easier.
Why Listen to Us?
Here are five reasons why you should rely on your property management team the next time a vacancy on your property opens up.
1.   Property Owners Receive All Necessary Tenant Information
As we mentioned earlier, you have a lot on your plate as a property owner. This can make it difficult to effectively obtain every relevant piece of information possible on future tenants.
Tenant screening from your property management team allows you to focus on the results and not worry about the effort it takes to gather the actual information. At Classic Property Management, our tenant screening services show you everything you need to know about a potential tenant before you make a final decision.
Our process reveals:
Credit Reports
Criminal Reports
Past Evictions
General Rental History
SSN Fraud Checks
Income Verification
2.   Screening Saves You Time
As a property owner working alone, collecting the necessary information to make an educated decision on a single renter can be time consuming. If your rental property is in a desired location, you'll most likely have multiple background checks to cover.
Working alone, this could leave your property vacant and eat through your budget. Tenant screening services from Classic Property Management ensure quickly gathered background information, granting you the opportunity to fill a vacancy with a trusted tenant sooner than later.
3.   Tenant Screening Services Are Legally Compliant
You are a landlord. Therefore, you must always follow state and federal regulations with regard to how you conduct your tenant screening. Working with professional tenant screening services guarantees compliance and helps you avoid any gray areas of the process that could get you in trouble down the road.
4.   Property Managers Help Avoid Costly Evictions
The ideal tenant is someone who will pay their rent on time and take care of your property for years to come. However, without tenant screening, tenants with a shoddy financial record or who just refuse to pay on time can lead to a painful eviction.
When disastrous tenants make it on your property, not only do you look like the "bad guy," but you have to deal with all of the costs associated with the eviction process. Between time, damage reparations, potential court costs, and having to pay a full mortgage until a new tenant arrives, an eviction can easily reach into the thousand-dollar range.
Avoid this costly situation from the start and employ a property manager that offers efficient tenant screening that gets the right renters in for the long haul.
5.   You Can Easily Maintain and Increase Your Property's Value
A great tenant will take care of your property and help prevent damage and the cost of repairs outside of standard wear and tear.
Over the years, as you continue to rent out your property to winning individuals, when the time comes to sell the property, you can make a profit rather than settle for anything that isn't a total loss.
Keep Your Property Pristine With Classic Property Management
If you are a property owner that is ready to welcome tenants that meet your expectations, the team at Classic Property Management can help. Our tenant screening process takes the weight of the decision-making process off of your shoulders and brings you the best tenants possible to fill your rental needs.
Contact us today to learn more about our services and how to join the Classic family!