5 Ways to Streamline Your Property's Move-Out Process
July 17, 2022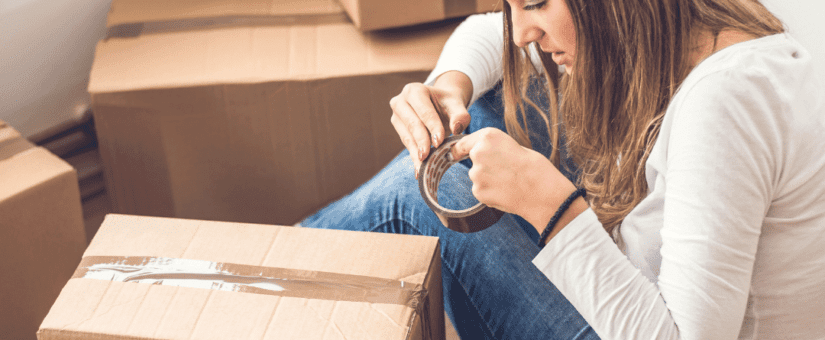 Renter Move-Out Process
When it comes time for a renter to move out of your property, you want to ensure that your move-out process is set in stone. Streamline your property move-outs so that the marketing preparations phase runs easier to boost your reputation as an upstanding property manager within your community.
Don't stumble out of your latest rental partnership when the time comes to part ways. Follow Classic Property Management's guidelines to perfect your move-out process from the start of a new contract.
1. Set Adequate Notice Guidelines
You never want to be in a situation where you have little notice to prep your property before a renter officially leaves. Start by setting adequate notice guidelines when a renter moves in to keep yourself protected.
Whether you rent by the month or annually, you will need to provide a specific window of time where the renter can give notice while remaining in good standing with your contract.
Typically, adequate notice is 30 days before vacancy and includes planning out a final inspection, and payment of last month's rent.
2. Always Have a Judicious Plan
Typically, adequate notice is 30 days before vacancy and includes planning out a final inspection, and payment of last month's rent.
When a renter moves out, a verbal agreement or a handshake is a dangerous way to end things as a property owner reclaims a home from the renter. Before the official move-out date, work with your management team's legal representative to draft a written agreement that states you are accepting repossession of the property from your renter.
3. Schedule a Timely Property Inspection
Property inspections are one of the final aspects of your renter and landlord relationship with a tenant. No matter how great your relationship was, no renter wants to deal with an impromptu exit inspection. So, be certain to schedule a property inspection at least a week prior to your renter's move-out date.
This gives your renter time to make any minor repairs, deep clean your property, or complete in writing the repairs that will need to be made and deducted from their security deposit.
Scheduling a property inspection with time to spare also grants you the opportunity to assess how marketable the property is in its current condition and lets you best prepare vendors for any upcoming repairs or overhauls.
4. Sort Security Deposits As Soon As Possible
Make it a point to be a property owner that grants renters their security deposit before they leave your home. Even in the age of digital deposits, mistakes can be made. If your former renter isn't able to directly approach you and sort out the details, you could end up with a negative review on your hands.
Once again, schedule your exit inspection early enough so that you can make all of the right security deposit calculations and ensure your renter has a check in hand or the justified amount of money returned to their bank account the day they say "goodbye."
5. Take Note of Move-Out Key Performance Indicators (KPIs)
Finally, take some time to track this experience in your management software. Including important information about certain KPIs allows you to understand how well your move-out process went and where you can improve. Checking in on your KPIs on a monthly basis ensures your process is in compliance with local laws and your personal standards.
Some of the most important KPIs to follow are:
The number of vacating notices issued each month
Reasons behind lease termination
Pending security deposits
The number of pre move-out inspections you conduct monthly
Make Move-Out Easier with Classic Property Management
If you're new to property management and need some help from the professionals, the team at Classic Property Management has the experience you seek. We've helped property owners across the Dallas-Fort Worth area streamline their move-out process, improve their properties, and retain quality renters.