How Property Managers Help Landlords with Rent Collection
September 15, 2023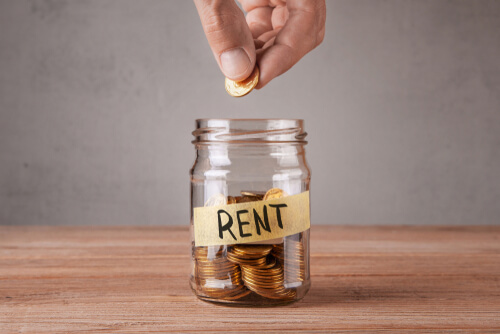 As a landlord, rent collection is one of the most important processes keeping your business healthy.
Collecting rent on time lets you meet your financial obligations and provide services to the properties under your care.
When rent goes uncollected, it can strain you financially and lead to problems with the property itself. Thankfully, there are several ways that a professional property management company in Arlington, Texas can improve rent collection while maintaining valuable relationships between you and your valued renters.
Utilizing Rent Collection Software
One of the most useful tools available to property managers today is rent collection software. These online portals allow managers to track lease details, send payment reminders, accept online payments, and identify late rent.
Software can be used to automatically send emails or texts to tenants as rent comes due. It makes life easier for everyone by providing a centralized system for logging payments and following up with tenants who have missed their deadlines.
Rent collection software provides much-needed automation to keep the complex task of rent collection organized.
Having all this data in one place makes it much easier to identify and address any potential issues before they become a problem for landlords.
Hard Line on Late Policies
Sometimes it can be hard for landlords to draw a hard line on late policies as they tow the line between welcoming landlord and the boss of their rental brand. Property management companies can help landlords create standardized policies for addressing late rent payments.
This can include set grace periods, late fees, and steps for following up with delinquent tenants. Having clear and consistent guidelines makes it easier for landlords to enforce. Tenants will also understand the deadlines and consequences involved if they do not pay on time.
Late rent policies often involve an initial grace period of 3-5 days. After that, a late fee is charged, typically starting at 5% of the overdue rent. If payment is still not received, our team will contact tenants through emails, calls, or in-person visits to determine why it is late and get a payment plan in place.
While strict, maintaining these standardized policies improves the chances of collecting rent within a reasonable timeframe.
Building Strong Tenant Relationships
At the end of the day, improving rent collection comes down to having open communication and positive relationships with tenants.
You should try to connect with tenants, answer questions, and address concerns when they arise. When tenants trust their property management team, they will be more likely to reach out proactively if an issue ever prevents them from paying rent on time.
Property managers resolve problems before they escalate into full-blown conflicts. A little understanding and flexibility can sometimes keep tenants satisfied and caught up on their financial obligations.
Of course, your official policies still need to be followed, but having tenant rapport makes that job much easier.
Providing Payment Plan Options
Despite their best efforts, some tenants will inevitably face situations where they cannot pay their full rent by the due date.
Our property managers  work with tenants to establish payment plans until they get caught up. This involves figuring out a portion the tenant can pay on time and then creating a schedule for paying the remainder over a set number of weeks or months.
Payment plans allow managers to still collect a portion of the rent right away. The signed payment plan also legally obliges the tenant to pay the full amount owed over the established timeframe.
If the tenant fails to follow through, that documentation would be needed to proceed with an eviction process. When used appropriately, payment plans provide a temporary path for tenants to get back on track.
Utilizing Legal Resources as Needed
To maintain profitability and order, property managers sometimes have no choice but to pursue legal action with non-paying tenants. Having legal knowledge and resources available can become essential in these cases.
We have attorneys we work with who understand landlord-tenant law and the eviction process inside and out.
When a tenant has not paid rent for an extended period despite late notices and attempts to collect, an attorney can send official notices informing the tenant they must vacate the unit.
If the tenant still refuses to leave willingly, the attorney can file the lawsuit and represent the landlord in court.
While evictions should only happen as a last resort, landlords must always remember it remains an option when unpaid rent adds up!
Increase Value of Your Rental with Property Management Services
Rent collection poses an ongoing challenge that every landlord must grapple with.  With so much at stake, it can be difficult for landlords to accomplish rent collection, maintenance repairs, and other necessities. That's where Classic Property Management comes in.
We are a team of property managers in Arlington, Texas that can help you take control of your properties, keep your renters happy, and keep the money flowing in.
Whether you own one property or multiple properties throughout the state, we're here to help! Contact us today or visit our website to tour our list of services that support landlords.  For urgent request, dial (817) 640-2064 now.