Tenant Screening Services Catch Red Flags
August 16, 2023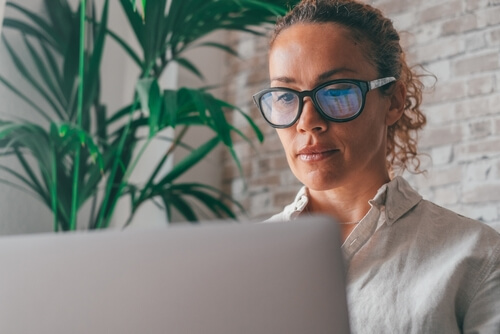 Moving to a new rental property can be an exciting and stressful time for prospective renters. However, welcoming new tenants can be an equally stressful time for Dallas landlords.
Let's face it, everyone wants a great place to live, and it's easy for red flags to fall under the radar with enough of the right words.
As a busy landlord, it may be difficult to find the time to invest in thorough tenant screenings for every potential renter.
At Classic Property Management in Arlington, TX we offer tenant screenings that reveal red flags without cutting into your other landlord duties.
Let's explore the red flags that tenant screening services can catch and how our property management team can help you attract tenants that help you feel good about your rental property investments.
Criminal History Checks
One of the biggest benefits of screening services is avoiding potential problems with tenants that have a criminal history.
Our tenant screening process allows us to conduct thorough background checks through public records and third-party services that uncover past convictions, open warrants, and pending charges.
Although we all have a past, some landlords may want to avoid renting to individuals with records of violence, theft, sexual offenses, and serious drug crimes.
Even non-violent felonies like fraud or embezzlement may be seen as risks you'll want to know about.
From minor convictions like petty theft to major criminal convictions, we can help you find past offenses on potential renters that may go against the ethical and safety standards you have in place for your home.
Dents in the Credit History
A person's credit report provides landlords insights into how financially responsible they are. After all, you want evidence a renter will be able to pay rent on time every month consistently.
Any major red flags like bankruptcies, foreclosures, liens, wage garnishment, or unpaid debts could be a sign that a renter could be in financial trouble.
Credit checks through our tenant screening process also reveal high balances on credit cards, and past due accounts that indicate a person may struggle to budget and handle finances.
While we aren't saying everyone with damaged credit is a problem renter, a thorough credit screening provides insight into a candidate's financial past that can help you find the right questions to ask when determining if a person is the right fit for your rental property.
Lack of Income
Landlords want reassurance that long-term rent collection isn't a problem.
Our screening process helps you avoid issues with gaps in employment or fudged income history.
Tenant screening with our property management company in Arlington requires documents verifying income, such as recent pay stubs, tax returns, and bank statements showing regular deposits.
We even help prospective tenants with jobs or relying on investments and savings present proof of assets to cover your full lease contracts.
Poor Rental History
Past interactions with landlords should also factor into the screening process. You want to know how a person interacts with someone in your position before they're locked into a contract, and you may have a liability on your hands.
Our management team can request contact info for current and former landlords and review any public records of evictions. We can ensure potential tenants followed lease terms and rules, kept their unit in good shape, paid on time, and got along well with management and neighbors.
Rule-breaking, property damage, frequent late payments, conflicts, move-out debt, and prior evictions are all huge red flags that we can uncover.
After We Reveal Red Flags…
While renter screening can feel invasive to some renters, being aware of problem areas is critical for your success as a landlord.
However, even if red flags are found, it shouldn't be the end of the line for every applicant. In fact, knowing such background information should lead to you opening up your concerns to the applicant and asking the right questions prior to making a final decision.
Some things you can do to help applicants break the ice could include asking about:
Potential disputes and proof of inaccurate information on credit reports
Context regarding past criminal offenses. This will often lead to discussions of reform and could help ease your mind on the subject.
Their side of the story regarding past landlord issues. Not all landlords are as fair as you, so getting their point of view can help.
Employment and housing gaps
Any positive changes in their life since any of the issues we discovered in the screening process.
Uncover the Truth About Tenant Applicants
As a Dallas landlord, you deserve to have the best long-term tenant experiences. Our team of property management experts can help you complete accurate tenant screening that puts only the most qualified applicants in your hot seat.
From screening to maintenance, tenant communications, and more, we have your back when you need us the most.
Contact our office in Arlington, Texas today learn more about becoming a part of the Classic PM family.