Benefits of Smart Technology in Your HOA Common Areas
June 20, 2022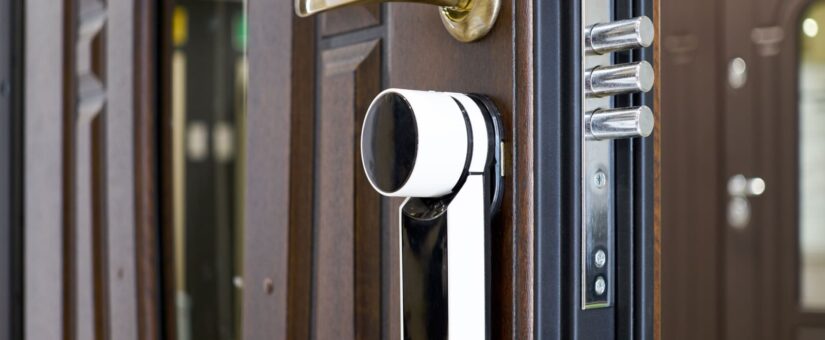 Incorporating smart technologies into the common areas of an HOA is a great way to improve security and enhance the overall lifestyle of residents in the community. Communities can benefit from smart features that are easy to use and manage.
A professional HOA management company can help your community select different types of smart technologies for your common areas, including:
Keyless Entry Into Recreation Areas
If you want to control who accesses the pool and recreation areas or community clubhouse, you can install keyless entry systems and monitor the codes given to residents. An access control system is a great way to protect your common areas from people using them outside the HOA.
Mobile-Controlled Gate Access
If you manage a gated community, you can require all residents to use an app to enter the community. These apps often generate unique codes each time they are used, ensuring that only residents are entering the community. Delivery personnel can access the community guard instead of using the app or, if no guard is in place, give a standard code for the gate so that you know specifically what company is on the property at all times.
Motion Sensing Lighting
An HOA management company can make your common areas safer and more cost-effective by installing motion-sensing lighting. You do not have to have security lighting active all the time, however, through smart technologies, you can have security lighting that engages whenever there is motion near the sensors.
This will keep these areas well-lit and safe without costing the community a lot of money.
HVAC Monitoring For Community Buildings
Most HOA communities have common buildings that all the residents can use. However, these community centers, or even the HOA offices, are not continually used. The management company can use smart technologies to monitor the HVAC systems in these buildings so that they are not being cooled or heated when not in use. There is no good reason to keep the community center at a specific temperature if it is only used once a week. A smart thermostat and a mobile app can ensure that these buildings are comfortable and do not waste power when closed down.
Streamline Many Different Operations
Many different smart tools can be incorporated throughout the community to streamline processes and improve the standard of living for residents. Smart technologies can be used to contact residents in the event of an emergency, manage things like the water features that decorate the community, and even technologies that can improve the safety features of each home.
Update Your HOA Management With Classic Property Management
If you are interested in how smart technologies can improve your HOA community, speak with Classic Property Management. We are a leading Dallas management company that provides state-of-the-art management services for HOA communities and private landlords in the Dallas area.
Contact us today to learn more about how we can improve your community.