4 Items to Consider When Drafting a Pet Policy
April 29, 2022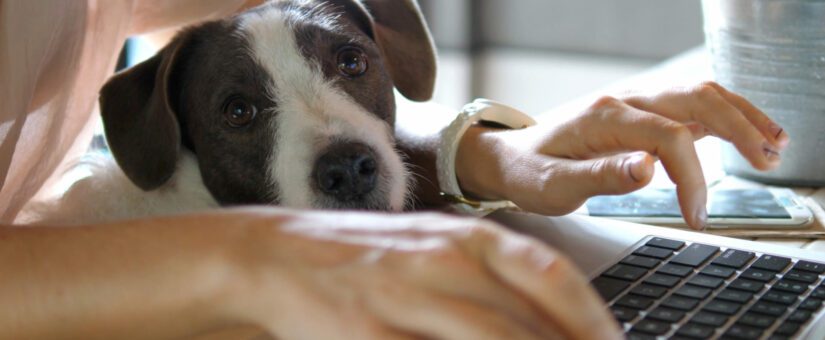 Most renters that are pet owners will want to bring their pets with them when they move into your rental property. While having pets on site can be a great time for your renters, without a solid pet policy in place, you could easily find yourself in a tight spot if a pet's presence goes south.
If you are considering accepting pets on your rental property, follow these property management tips for drafting a pet policy that keeps you protected and your renters informed.
How Can a Pet Policy Impact Your Bottom Line?
Why should you include a pet policy in your leasing contract? As long as you don't mind having pets on your property, there are several benefits that come with responsible renters that are also pet owners:
A fair pet policy could lead to long-term renters
Your property could become more appealing to quality renters
You get around people trying to sneak in their pets (often resulting in surprises that cost you money)
You can make more money as a landlord through pet fees and increased rent
4 Things to Consider When Drafting a Pet Policy
So you know you want to have a pet policy in place but where do you start? These 4 points should help you form a pet policy that works for your rental property.
Decide Which Pets Are Permissible

From mice to large dogs, there are several types of animals that owners consider their pets. As a landlord, it's your responsibility to clearly state which pets are allowed on your property.

You may create a two pet rule regardless of the animal, or you may draft 2 cats, 1 dog rule. The choice is yours, but setting restrictions of any type (i.e. number of pets, breed, weight) will help you keep up the integrity of your property and quality of life for other renters.

Renter Responsibilities as Pet Owners

When drafting your pet agreement make sure that you clearly state your renter's responsibilities as the pet owner. Some of the most important items to mention include:

Proof of up-to-date vaccinations
Proof of licensing
Maintaining full control of the pet
Cleaning up after the pet voids on the property
Paying for damages the pet causes
Keeping pets on a leash outside of the home

Your Monthly Pet Fee

Letting renters live with their pets on your property can lead to damages that you'll have to repair as the landlord. A monthly pet fee or initial deposit for a person's pets can help prevent damage from eating into your bottom line and keeps your renters responsible for issues their pets cause.

In Texas, the average pet fee adds between $35 and $100 dollars a month to a renter's bill. When drafting your pet agreement, it's your choice when determine how much you'll charge, but it's important to have an initial estimate for:

Fees per pet
Fees per type of pet (species and breed)

Your Right to Amend

As long as you give reasonable notice (we say 30 days) you have every right to amend your pet policy if plans aren't going your way. Keep in mind that you must explicitly state this right in your lease so that if you do have to amend your pet agreement, you have physical proof that this was always an option for you as a landlord.
Make Effective Policy Decisions With Classic Property Management
If you need help drafting a pet policy or any other area of your lease let the property management experts of Classic Property Management step in.
For years, we've helped landlords successfully manage their rentals and place quality, long-term renters in their homes. We know we can help you manage one or multiple properties. Reach out to us today to learn more about becoming a member of the Classic Property Management family!