6 Risks of Being a Self-Managed Association
February 18, 2022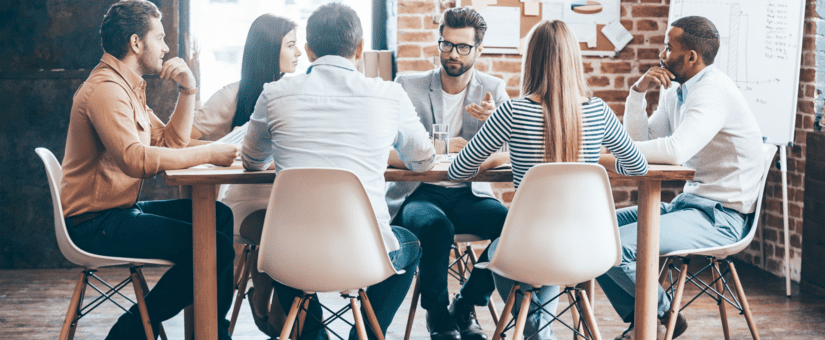 Some association boards think that they have the capacity to carry on their daily lives while also successfully self-managing their HOA.
While this attempt at self-management may seem economical and brave on the surface, the truth is that self-management can quickly lead an association into legal and operational troubles.
If your association believes its board alone can manage the essentials of HOA success, here's a closer look at 6 of the biggest risks that self-management poses to a community.
Legal Incompliance
HOAs must remain in compliance with local, state, and federal laws. However, without the legal assistance that an HOA management team provides, it's easy for some essential compliance to fly under the radar.
Make sure that your HOA doesn't break the law and face severe consequences from local or federal entities. Let an experienced management team ensure every move your board makes is within necessary compliance.
Higher Chances of Lawsuits
Most self-managed HOAs don't have a complete grasp on the different types of insurance coverage they'll need to protect themselves from lawsuits.
Owners in an HOA have the right to sue the association itself and members of the board. Without the help of an association management team to guide an association through proper protection, the door for frivolous and expensive lawsuits is left wide open.
Lack of Accountability
Self-managed HOAs can easily take an authoritative turn that ends up turning owners off. This is especially true when the HOA in question makes a lot of promises with no follow-through.
Without a management team looking out for the HOA, it's difficult to hold board members accountable for their actions. This eliminates transparency between owners and the board and can lead to mistrust and frustration when promises aren't kept and it's difficult to address the board with concerns.
Your HOA May Not Have a Neutral Voice
When it comes to representing your community's owners, it's essential to have a neutral voice that can step in when concerns arise. Between debates on rising dues and approaching a regulatory issue that hits close to a board member's bias, the neutral voice of a third-party management company allows your HOA to remain fair and balanced at all times.
Without a neutral voice in place, you'll quickly have a lot of disgruntled owners on your hands, which isn't good business for your HOA as a whole.
Inefficient Operations
Your board members may think they have everything under control, but the truth is that operating an HOA is a full-time job in itself. Your board members may be prepared to hold meetings and make important decisions for the community, however, when it comes to other operations, inexperience and lack of available time can lead to an association's downfall.
An HOA management team can help your board with:
Budgetary planning
Vendor negotiations
Vendor management
Being a point of contact
Maintenance
Handling regulatory issues with owners
Difficult and Sometimes Wrong Leadership Decisions
When an association is self-managed, it's easy for the personal stances of board members to get in the way of important and even basic decisions that could benefit the community. Without the help of an association management team on its side, it's easy for an association to move in the wrong direction or turn meetings into a massive argument right in the view of community members.
A management team like the experts at Classic Property Management can approach any issue from an outsider's perspective to the benefit of the community in the long term.
Manage Your Association Diligently With Classic Property Management
Don't let self-management bring your association down in 2022. Your board deserves to have as much help as it can get in order to maintain a successful and comfortable community.
Let the HOA management experts of Classic Property Management give your association the behind-the-scenes attention it deserves. From assisting with important board decisions to ensuring the annual budget gets planned out, our team of professionals is always ready to step up for your community.
Contact us today to learn more about becoming a member of the Classic Property Management family.