When Nightmares Happen, Your Property Manager Has Solutions
August 4, 2023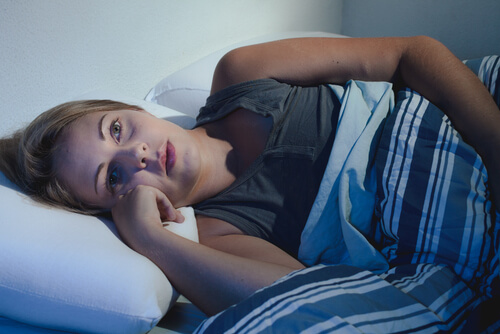 Owning investment properties and renting them out in the Dallas-Fort Worth area can be a great source of passive income when done right. However, there are also many potential headaches and nightmares that can turn being a landlord into a huge hassle. The good news is that partnering with a property management company in Arlington, TX can help you avoid many of these common rental property pitfalls.
Let's take a look at the most common landlord living nightmares and explain how professional property managers like Classic Property Management in Arlington, TX can prevent them from happening to you.
Dealing with Difficult Tenants
One of the biggest sources of stress for rental property owners is dealing with difficult tenants.
From chronically late rent payments to excessive maintenance requests, problem tenants can struggle with owning rentals.
Property managers have systems and procedures to enforce tenant screening processes properly. This helps avoid choosing irresponsible renters likely to cause issues.
We even go a step beyond screening and offer a simple payment portal that makes rent payment as easy as the click of a button.
However, no one is perfect.
When problems do arise with existing tenants, our managers are trained to handle conflicts diplomatically to reach reasonable solutions. Our experience dealing with tenant disputes let's us nip problems in the bud before they spiral out of control.
Between late rent collection and timely maintenance, our experience saves landlords from many headaches down the road.
Unexpected Vacancies and Turnover Costs
Another huge frustration for rental property owners is when good tenants move out unexpectedly, creating a vacancy. Not only do vacancies result in lost rent, but turnover costs quickly add up. Expenses like advertising, background checks, cleaning, maintenance, and repainting can eat into profits significantly.
Skilled property managers use retention initiatives like excellent communication and swift response to repairs to encourage longer tenancies from quality renters.
This reduces surprise move-outs and vacancies. When turnover occurs, our managers oversee the tenant transition process to minimize vacancy lengths. Their vendor relationships also secure the best rates on turnover preparations.
This way, even before the former renters move out, we are already on top of marketing rentals for your next dream tenant.
Emergency Repairs and Maintenance
Emergency repairs like a busted water heater or broken air conditioner can be extremely disruptive and expensive for landlords.
Fielding middle-of-the-night maintenance calls and coordinating urgent repairs with contractors can quickly become a burden. Property managers are available 24/7 to handle after-hours emergencies and urgent issues so owners don't have to.
Our team is qualified to perform thorough maintenance inspections and use maintenance software to schedule preventative maintenance and repairs.
This proactive maintenance helps avoid expensive emergency situations down the road.
Difficult Evictions
Having to evict a non-paying or problematic tenant is every landlord's worst nightmare. The eviction process in Texas is complex, lengthy, and costly if not handled properly.
Property management companies are experienced in state landlord-tenant laws and the eviction process. We use specific documentation and follow proper procedures to construct a solid case for removal. Trust us to firmly close the door on a troubled tenant that is tainting the value of your property.
Managers also utilize legal counsel to ensure every i is dotted and t crossed. This reduces the likelihood of wrongful eviction accusations. Having an experienced eviction team prevents landlords from fumbling through the complex process on their own.
Tax and Regulatory Compliance
Staying current on the many local, state, and federal laws impacting rental properties is extremely challenging for individual landlords.
Violating any regulations can result in stiff fines or even lawsuits. Property managers stay up to date on all the latest compliance rules and file proper documentation on the owner's behalf.
We help register rental properties, obtain necessary licenses, complete tax forms, and submit tenant information as required.
Maintaining properties consistently compliant prevents owners from unknowingly breaking rules or overlooking mandatory filings. Removing compliance worries enables you to rest easier in your landlord venture.
Property Management Solutions for Worst Nightmares
Dealing with the myriad responsibilities of owning rental properties can quickly become a nightmare without proper support. Partnering with an experienced DFW property management company like Classic Property Management allows owners to hand off day-to-day oversight to professionals.
Let our experience and local vendor connections help you save time and sanity while also maximizing returns.
If you own investment properties but dread dealing with the nightmares we've discussed, our property management team is ready to step in and help.
Contact us today to learn more about working with our experienced management team!