Top 8 Signs It's Time to Invest in Property Management
July 26, 2023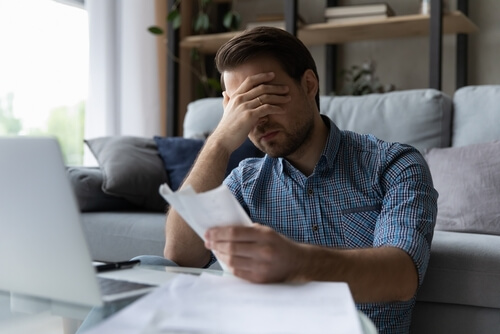 Owning rental property can be a great way to build wealth and passive income. But being a landlord in Dallas also comes with a lot of responsibilities. Finding tenants, collecting rent, handling maintenance and repairs; it can easily turn into a full-time job.
At some point, you may find yourself spread too thin and need to consider hiring a property management company. Here are some signs it's time to hire a property manager for your rental property to increase the value of your landlord experience.
Screening Tenants Takes Up All of Your Time
Finding responsible, reliable tenants in DFW is one of the most important jobs of a landlord. But sifting through applications, running background checks, calling references, and showing vacant units eats up a lot of time.
Tenant screening is one of the best services a property manager offers. We can help you quickly place the right renters on your property and let you enjoy the benefits of an excellent long-term tenant.
Collecting Rent Has Become Difficult
It's easy to get collect rent when you have only one property to manage. However, once multiple properties come into play or you begin managing as an out-of-state landlord, chasing down late rent payments each month can create unnecessary stress and hassle.
A property manager will help you enforce strict rent collection policies, as well as provide you with a community portal that makes paying rent as simple as the click of a button. We put all of the dominos in place that provide peace of mind that you'll receive timely payments.
Repairs and Maintenance Steal Your Free Time
When something breaks at your rental, it becomes your job to fix it. Coordinating with contractors and service providers to make repairs takes your time away from more important or enjoyable activities.
Property managers have established networks of trusted vendors to call for repairs and maintenance. We can connect you with the best in the local industries, so you'll never have to play a guessing game for your property's maintenance and your tenant's satisfaction. We always help you keep your promise of timely maintenance and repairs.
Struggle With Tenant Complaints
Tenant complaints and requests for maintenance are unavoidable when managing property. Fielding maintenance requests, noise complaints, and disputes between tenants can be draining and puts a strain on your efforts to remain a positive property manager figure.
A property manager serves as a buffer between you and tenants, assessing complaints and troubleshooting as needed. 
Long-Distance Rental Properties
When your rental properties are spread across a large geographic area, it becomes challenging to effectively manage them when issues arise. You can't be in multiple places at once.
Hiring a property manager with a local presence in each region where you own property can provide hands-on management and ease the stress that comes with out-of-state landlordship.
From collecting rent to ensuring the best vendors handle your maintenance and repairs, Classic Property Management in Arlington, TX always has you covered.
You Want to Expand Your Rental Portfolio
If you're looking to scale up and add more rental units, managing all of your properties will only become more difficult. Working with a property management company allows you to grow your portfolio while still ensuring you offer the quality management services each tenant you serve deserves.
You Crave Flexibility
As a DIY landlord, it's difficult to take extended vacations or trips without still having to handle any emergencies back home. With a property management company in place, you'll gain back freedom and flexibility to travel worry-free. Even if an urgent matter arises, you can remain confident that our property management team will act quickly and let you enjoy the quality time you've worked so hard for.
You Want to Improve Your Bottom Line
Improving your bottom line as a landlord requires knowledge of the local market and best practices in the management industry. You may not be well-versed in these areas as a new landlord. So, letting an efficient property manager work their system can help streamline operations and reduce costs.
Aside from our general knowledge of the Dallas market, our property managers put our expertise to work and help lower vacancy rates and increase tenant satisfaction, further improving your profit margins.
Get the Property Management Help in Dallas-Fort Worth
Being a landlord without professional help puts unnecessary burdens on your time, health, and finances. When you reach your tipping point, a reliable property management company can take the heavy lifting off your shoulders.
At Classic Property Management, our real estate expertise, local market knowledge, and management experience can help maximize your rental income while keeping your renters happy.
If you're feeling stretched thin as a DIY landlord, it may be time to contact us and learn more about how our services can help improve your landlord experience.