What is HOA Management?
July 13, 2021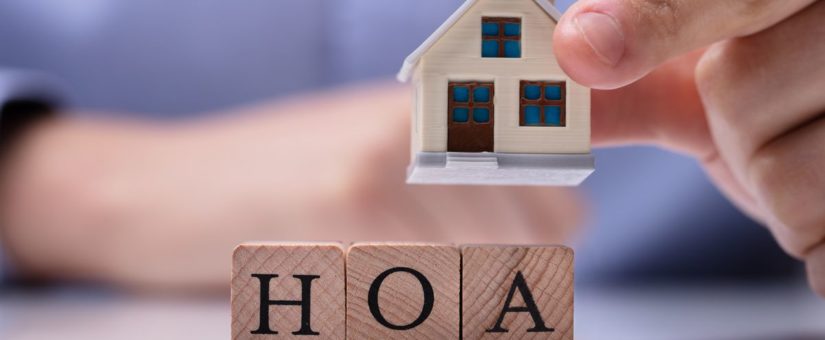 An HOA community is governed by an elected board of directors whose job is to ensure the community operates legally and increases property value for its owners.
All board members are volunteers who typically perform their duties while juggling family and a regular day job. HOA management is hard work, and more often than not, board members will need a helping hand. 
A management team can create a partnership with the Board members that helps them make the right decisions for their neighbors within their community.
Are HOA Management and Property Management the Same?
Although both HOAs and property managers have the same end goal of improving the communities they serve, there are quite a few differences between the two positions.
Property managers are usually hired by an HOA or private property owner to help screen tenants, keep the property looking great, and generally be the eyes and ears of the property owner.
Unlike an HOA management team, a property manager's responsibilities are limited to the properties they tend. 
A community management team is hired to help a community's board fulfill its duties to its constituents. A management team is essentially responsible for assisting in the growth and maintenance of an entire community. 
What is HOA Management?
From community regulation enforcement to assistance with unpaid HOA dues, HOA management is a job that comes with several responsibilities that benefit the entirety of an association. Association management can be a complicated task for a volunteer board.
However, with the right management team as a partner and the right services in place, a board's duties can become manageable. With more time on their hands, a board can make even more community-driven decisions and can create a positive impact on the constituents they serve.
Here's a closer look at some of the benefits that associations gain with the inclusion of HOA management services.
Administrative Support
HOA managers are experts at helping board members navigate any situation that comes their way. Regardless of the complexity or ease of a task, a community board can rest assured that their management team has their backs.
Some of the administrative and leadership services a management team provides to a community include:
The scheduling of board meetings

General communication with community members

Providing monthly management reports to the board

Rules enforcement within the community

Assistance with the preparation of the annual budget
Site Management
One of the biggest challenges a board faces is the main management responsibilities that come with leading an association. Don't let project coordination or maintenance become an obstacle your board can't overcome.
A professional property management team has the experience and professional relationships to ensure that community management is handled effectively and with a white glove approach.
At Classic Property Management, our HOA management services include the following site management additions:
Regular rules violations inspections

Vendor services

Project Coordination

Oversight of lawn care, pool maintenance, and shared community center maintenance
Accounts Receivable Management
Delinquent accounts can be the beginning of the end for any association. Your HOA management team should be well-versed in accounts receivable management and help your board stay up-to-date on its accounts. 
Some common accounts management services that come with HOA management include:
Reporting delinquent accounts to the board of directors

General billing

Creation and mailing of delinquent notices to community members

Assistance with legal action with regard to collection of delinquent funds
Financial Services
Community finances for an entire HOA require the touch of a financial professional. While some board members may have experience in finance, an HOA management team can provide additional assistance that ensures all finances are properly managed and protected regardless of who is on the board.
Our financial services include:
Management of bank accounts for the community

Detailed account record-keeping

Detailed maintenance cost reviews

Monthly financial reports

Long-term financial guidance
Benefit from Premier HOA Management Services with Classic Property Management
If you are a board member of an association and know that your Board needs help from a property management team, reach out to the experts of Classic Property Management. For over 30-years, our team has successfully managed communities across the Dallas-Fort Worth area.
Classic Property Management is dedicated to helping every community we serve increase in value over time. Contact us today to learn more about our services and how to become a partner with our superior management team.